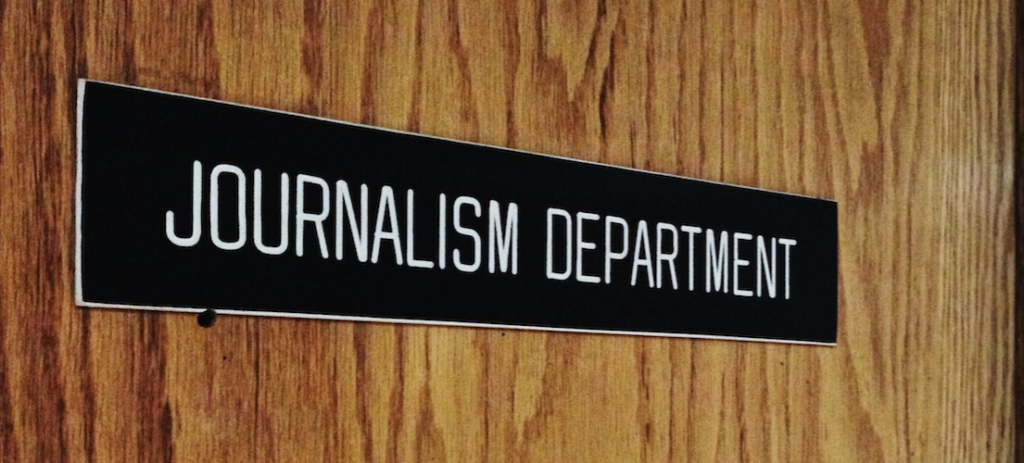 Contemporary professionals face increased precarity in all aspects of their work. They have less control over their schedules, less autonomy from clients and organizations, and weaker professional identities than in the past. Sociologists refer to these broad changes as deprofessionalization.
Deprofessionalization is particularly pronounced in the field of journalism. In recent decades, corporate consolidation, the internet, and the rise of powerful technology platform companies have profoundly altered the journalism landscape and the journalism labor market.
From 2008 to 2017 the U.S. newsroom workforce declined by 23 percent and is projected to decline further in the next decade. Since 2004 1800 local newspapers have closed, and online-only media companies have not come close to making up for the loss of jobs. Meanwhile, the share of freelance writers—who lack the stability, workplace protections, and material support of staff journalists—is predicted to rise in coming years.
In a recent article, we examined the impact of these labor market shifts on journalism education. Professional schools are key sites for understanding deprofessionalization, yet sociologists have not paid much attention to the effects of labor market shifts on educational institutions where professionals are trained and socialized.
To address this gap, our study included interviews with 113 professors and administrators at 44 journalism schools across the U.S.
We found that, unable to shield students from a precarious labor market, many journalism programs are instead molding their educational mission—and, more significantly, the profession's fundamental norms and values—around it.
We call this professionalizing contingency.
Journalism school professors and administrators professionalized contingency in three ways. First, they dismantled boundaries between journalism and other occupations like public relations. Second, they romanticized precarious work and tried to make students "entrepreneurial" in order to cope with precarity. Third, they sought to alter curricula to emphasize technological skills.
In a striking example of the first, a journalism school dean told us that graduates should look to be hired anywhere, even if this meant that they became producers of content for use within a private corporate firm. "It's journalism done by non-journalism organizations," he said.
But the dean's vision of journalism—providing clear information for the employees of a private corporation—is severed, not only from the assumption that legitimate journalistic practice occurs within self-described "objective" news organizations, but also from the profession's oft-professed commitment to serving a democratic public.
The dean's statement was striking but not unusual. Professors named various non-media organizations where graduates might work, including Blue Cross, Human Rights Watch, municipal governments, and the CIA. In so doing, they blurred the longstanding boundary between journalism and public relations.
Journalism school professors not only encouraged students to take jobs outside of media organizations, they also pressed students to be entrepreneurial. Sometimes this entailed telling students to start their own companies. But it also meant encouraging students to brand themselves as commodities using social media.
A program director described the changes her program was making in order to help students cope with the labor market: "We've added a lot more on how do you think about start-ups and how do you market yourself."
As part of the orientation towards entrepreneurialism, faculty also emphasized the need for students to accept unstable working conditions. A professor told us that journalism was not a labor market for someone, "who wants to work 9 to 5, five days a week, has health insurance and retire with a large pension after 30 years." Instead, journalists needed to be "flexible" about working conditions and pay scale.
Another professor said that employers "want a one-woman band. They don't want to pay somebody to do just one thing; they want somebody who can shift in between job titles, careers, modalities, technologies. They want somebody who's entrepreneurial on the job."
The oft-used term for such a person—"backpack journalist"—evokes not only a versatile range of skills and resourcefulness, but also, perhaps unintentionally, the transience of contemporary journalistic work. After all, a backpack containing all the tools necessary for reporting, editing, publishing, and self-promotion enables a young journalist to jump nimbly, not just from story to story, but also from job to job.
The historic role of professional schools was to protect against precarity. But these findings suggest that journalism schools are instead adjusting collective notions of professional identity in patterned ways that accommodate labor-market contingency.
Professors who wanted change curricula along these lines often found university administrators and academic requirements cumbersome.
One professor expressed frustration at what she saw as the outdatedness of commonly required journalism classes. She said, "If you're in an ethics class or if you're in a law class, how can you not talk about the implications of privacy, of Facebook and everything else that's out there? I hope [all journalism programs are] doing it. If they're still teaching students about just the Pentagon Papers, I mean, they're still important but my god, you have to move on."
Some professors also wanted to change hiring practices. One dean told us, "I've hired one Ph.D. out of I think 15 people in the last three years and…all the people we've hired have new media abilities."
While the success of professional projects has historically been predicated on claiming ownership over a form of abstract knowledge, many journalism schools are prioritizing skills training.
These changes are likely not unique to journalism education. In fact, research by Wendy Espeland and Michael Sauder reveals that law schools are radically changing their own definitions of successful employment for their graduates—jobs outside of the legal profession that pay less and are temporary are increasingly seen as acceptable by law school faculty and staff.
If the changes that have deprofessionalized journalism continue in other labor markets, we may see similar attempts to professionalize contingency in law schools, medical schools, business schools, and elsewhere.
Contemporary professional education may be more likely to prepare students to accept labor market contingency than to protect them from it.
Read more
Max Besbris and Caitlin Petre. "Professionalizing Contingency: How Journalism Schools Adapt to Deprofessionalization." Social Forces 2019.
Image: niemanlab (CC license)