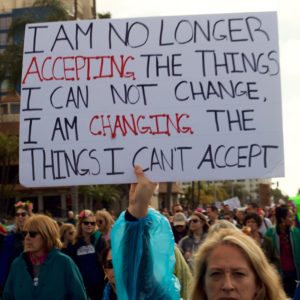 Feminism provides a vital but surprisingly marginalised resource for researchers interested in the sociology of work, organizations, and management. We have come to this conclusion in part through our experiences of conducting feminist research on workplaces, and in part through guest editing a newly published special issue of the journal Human Relations that focuses on feminist analysis of social relations in organizations.
In addition to theoretical insights that enable us to make sense of, and challenge, gendered inequality, discrimination, violence, and oppression, feminism, in all its diverse forms, provokes thought on how to challenge and change all exploitative social formations. As Jacqueline Rose recently suggested in Women in Dark Times, feminism asks unique questions as a way of 'seeing through what is already crazy about the world, notably the cruelty and injustice' (Rose, 2014: x) of everyday lives. As Amanda Sinclair has also made clear in her recent embodied feminist memoir of an academic working life which concludes the Special Issue, feminism can also provide unique ways of responding to those questions, both theoretically and methodologically.
We find this marginality in our field of organization studies puzzling.
Continue Reading…