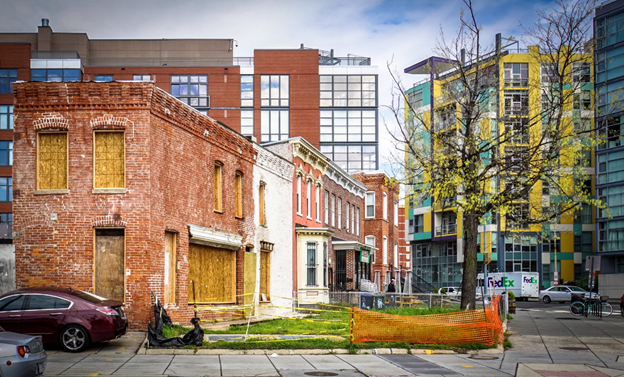 Gentrification—the socioeconomic upgrading of previously low-income neighborhoods—has spread to more cities and more neighborhoods over the last two decades. It has increasingly ignited opposition around how it displaces poor residents out of their once-neglected neighborhoods.
But research has consistently found that this isn't the case.
Nearly all studies, including our own, that track poor residents living in gentrifying neighborhoods find that they do not move out of their neighborhoods—in general or involuntarily—substantially more than those living in low-income neighborhoods that don't gentrify. Instead, most of the demographic changes in the neighborhood are due to the changing demographics of who is moving into neighborhoods rather than who is moving out.
Continue Reading…