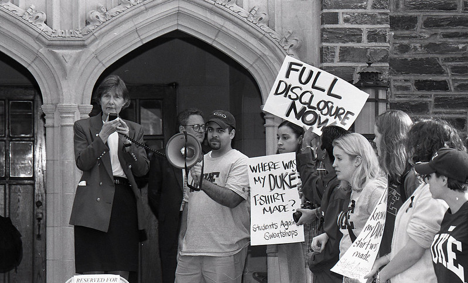 Since the 1970s, there has been a global resurgence of sweatshop working conditions in numerous industries, from apparel to high-tech electronics to agriculture. In their attempts to improve their working conditions, however, these workers are often not struggling alone, but have a range of allies, from local labor rights and human rights organizations to social justice groups in the US and Europe.
One of the groups in the US that has been particularly successful in supporting sweatshop workers is United Students Against Sweatshops (USAS), a national network of students at colleges and universities. They have helped workers in factories around the world unionize and improve their working conditions.
What may be most surprising about USAS' strategy to many observers is that USAS does not normally use what might think is the most obvious strategy against apparel companies using sweatshop labor—the boycott. Why? Because the workers they seek to help oppose such boycotts.
Continue Reading…