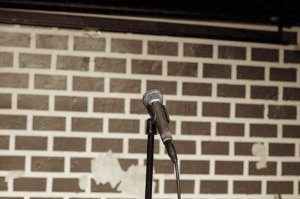 In the popular imagination, comedians live extreme and volatile lives.
A cursory knowledge of the careers of Lenny Bruce, Richard Pryor, John Belushi, and Sam Kinison is enough to tell us that stand-up is a world where occupational success often goes hand-in-hand with scandal, excess, and self-destructive behavior.
For most professional comedians, however, stand-up is extreme and volatile in another, more mundane sense: it involves insecure employment, short-term contracts, irregular patterns of work, and months or even years of unpaid labor.
Like other types of creative workers, such as musicians or actors, comedians are prepared to tolerate low wages and uncertain career prospects because they view their occupation as a labor of love. Making audiences double-up with laughter every night, so the theory goes, is meant to be its own reward.
But of course, stand-up is still a job, albeit one that is outside conventional 9-to-5 hours. So how do comedians earn a living on the stand-up circuit, especially when there are a hundred other gag merchants happy to work for free?
Recent research I conducted with my colleague Dimitrinka Stoyanova Russell, based on interviews with 65 full-time comedians in the UK, shows that finding work in stand-up is a complex emotional process.