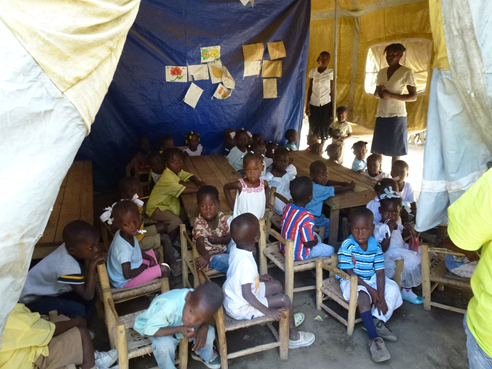 What happens to disaster-affected communities once the nonprofit organizations (NGOs) and media circus fly off to the next disaster? Our recently published research on the work of returnee social entrepreneurs in Haiti addresses this important question.
Aside from the recent Oxfam scandal where aid workers exploited sex workers, Haiti's progress in rebuilding since the devastating 2010 earthquake has been conspicuously absent from the news. Our research explores how longer-term disaster recovery and rebuilding actually takes shape.
Understanding the means by which communities can recover from disaster and build better, more resilient institutions (schools, physical infrastructure, workplaces, etc.) is a non-trivial matter. After most extreme natural hazards, communities struggle to cope with them and bounce back, often for years. This is partly because effective institutional support and organizing templates are frequently absent during the post-disaster recovery.
Our research shows that institutional workers, specifically social entrepreneurs, are key social actors that can fill the institutional voids and build community capacity.
Continue Reading…