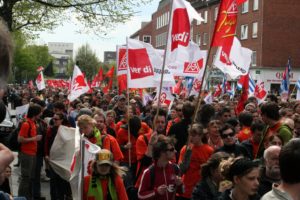 Over the past decade, Europe has stumbled from crisis to crisis. The conflict-ridden management of the continent's troubled currency union gave way to discord over migration issues, from the freedom of movement within the continent's Internal Market to the mass influx of refugees from Syria. Most recently, uncertainty over Britain's decision to exit (Brexit) the European Union has taken center stage.
The series of calamities seems unending, and each episode seems to be the next step in the progressive disintegration of Europe's established political economic order.
In addition, populism of an exclusionary bent has made a nasty comeback in the polls, and support for social democratic parties has fallen rapidly. This has made it practically impossible for progressives across the continent to offer viable alternatives to center-right governments.
Observers worry that the continent might have lost its capacity to maintain the egalitarian societies and socially embedded markets that have long informed arguments for social democratic reforms in the United States.
What are the lessons from recent developments? How should social scientists respond? What is the way forward for political activists?
In a recent paper I explore contemporary challenges to institutional reproduction and social citizenship in Europe, focusing on the dynamics of transformation transnationally and within two countries, Germany and Denmark.