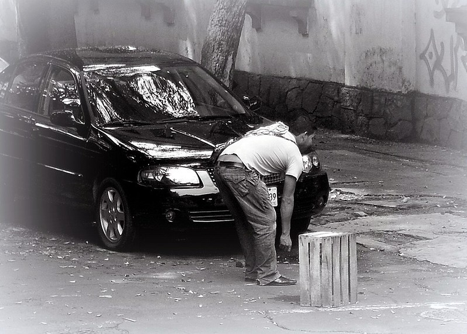 Who would you entrust your car to? Many of us who drive entrust our cars to parking valets, exchanging the keys for a small ticket handed to us by a company employee, often stationed behind a kiosk where prices are shown. We find comfort in knowing that if the car were to be stolen, we could always call the police to handle the matter. We might also entrust our cars to friends or family members. Since they are close to us, we expect them to take good care of the vehicle.
These two scenarios roughly correspond to the two predominant explanations that the social science literature offers about what makes trust possible. In the first case, reliable institutions make trust possible; in the second, group dynamics—and particularly, the recognition of others as members of our same group (homophily)—do.
Yet, in a recently published article, I explore the case of informal car-parkers in Mexico City—often dubbed "viene-vienes"—and their interactions with clients, which defies both of these explanations. Amid the busy streets of Mexico City, with its terrible traffic and limited parking, middle- and high-class Mexicans often entrust their cars—keys and all—to informal car parkers with no institutional affiliations.
Continue Reading…