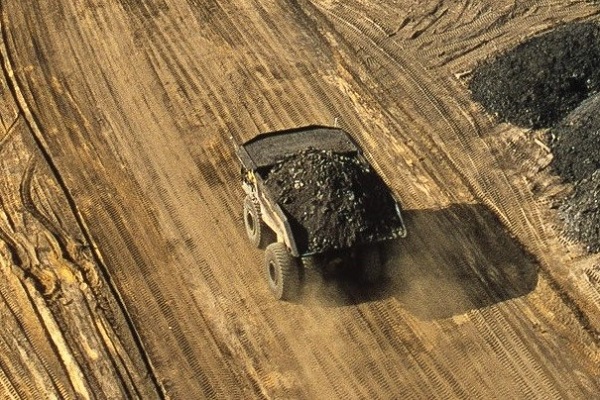 None of the G20 countries are on track to combat climate change under the UN 2015 Paris Agreement, and among them, Canada stands out as the country with the worst carbon emissions per capita. The Corporate Mapping Project has found out why. Canada's fossil fuel industry is a cohesive corporate community driving a 'new denialist' story deep into the federal government and into key institutions such as the University of Calgary. But we can change that story.
The Corporate Mapping Project (CMP), hosted by the University of Victoria since 2015, with the Canadian Centre for Policy Alternatives – British Columbia as a key partner, aims at understanding the economic, political and cultural power of Canada's fossil fuel industry. As a collaboration between researchers and activists, the goal of the project is also to develop strategies for fostering socially just alternatives to fossil fuel.
The economic nucleus of Canada's fossil fuel industry is the Alberta tar sands, where our findings show that five large producing companies and two major pipeline companies control most of the action. These corporations and the pipelines that flow mostly north to south make up a labour process that is highly capital intensive, and fast becoming more automated through driverless trucks and the like.
Big carbon, as well as mid-sized firms, is owned by a combination of wealthy Canadian families, transnational parent corporations (Shell Canada and others) and financial institutions that include Canada's largest five banks and the world's major asset managers. All of Canada's biggest banks rank among the top international lenders to fossil capital world-wide according to the Rainforest Action Network.
Jouke Huijzer and I conclude that '(T)he concentration of fossil capital and of its ownership/control represents a massive centralization of economic power in the hands of private investors accountable only to themselves.'
How fossil capital exercises power
A key power resource is the cohesiveness of the fossil fuel corporate community. Leading capitalists and their advisors interact frequently, maintaining a sense of solidarity and common purpose even as they compete over the division of spoils appropriated from labour and nature.
Network-analytic findings from our project underline this reality. The dense core of the fossil capital elite is centred in Calgary, host to most Canadian fossil capital firms, whose interlocking directorates create a highly integrated local network. That core, in turn, is part of a regionalized national network. Fossil companies create a network by interlocking with financial institutions based mainly in Toronto, and with other major Canadian corporations. The Canadian national network is further embedded in a transnational elite network that extends to Europe, Asia and the USA.
The cohesive corporate community of which fossil capital is an integral part provides an infrastructure for consensus-formation on long-term goals and vision in the formation of business leadership.
Corporate power reaches into the public sphere, shaping the institutions, agendas, policies, discourses and values that add up to an entire way of life. Much of this corporate reach involves routinized practices – 'business as usual'. We have found that from 2011 to early 2018 the fossil-fuel industry logged 11,452 lobbying contacts with the federal government – just over six contacts per working day.
Sometimes corporate influence is revealed under the media spotlight. For instance, in the middle of the 2015 election campaign that brought the current Canadian government to office, Liberal Party campaign co-chair Dan Gagnier resigned after it was revealed he'd been advising TransCanada Corporation on how to lobby a new government about its proposed Energy East tar sands pipeline.
The long reach of fossil capital
The intricate elite networks of fossil capital not only reach into industry groups and business councils, but also into think tanks and institutions of higher education and research that inhabit civil society.
We find that the many threads of communication and collaboration via interlocking governance boards enable the fossil-capital elite "to define, defend, and advance its profit-driven concerns as 'common sense,' in the 'public interest.'" The University of Calgary, for example, is closely linked to the Calgary oil elite through extensive interlocking directorships with the University of Calgary governance board, the boards of its business school and School of Public Policy. Enbridge Inc., one of the world's largest transporters of oil, has maintained close ties to the university leadership.
In 2012 Enbridge created a multi-million-dollar endowment to launch an Enbridge-branded centre within the business school, with the option to stop payments at any time if the corporation was not satisfied with the return on its investment. At the time, the President of the University of Calgary was serving on one of Enbridge's boards (earning $130,500 from that service in 2014), and held $810,000 in Enbridge stock. A subsequent investigation revealed that the Enbridge endowment to the university contributed to an organizational culture of silencing and reprisal which compromised academic freedom and integrity.
Elite networks, economic, political and civil societal influence-taking are some of the forms of fossil-capital power we have traced. Another is the use of mass and social media in shaping the frames through which energy systems and futures are understood. The media repeatedly fails to include energy sector workers' voices, which allows fossil fuel industry proponents to dominate the public discourse.
Fossil capital is also behind the mobilization of what we call a 'new denialist' discourse that acknowledges the reality of climate change but proposes solutions that buy time for continuing to ramp-up carbon extraction.
Finally, our evidence shows that corporate philanthropy in industry towns, combining with corporate-social-responsibility campaigns attempt to persuade communities to see their fate and industry's fate as inextricably linked.
In these last instances, fossil capital's hegemony is deeply lodged in identity and community, as the money of corporations is used to fund local activities and to propagate positive images of the industry. In this way, we argue that the "clash between business-as-usual and a just, post-carbon future is equally a struggle for hearts and minds."
In combination, fossil capital networks and resources form a multi-scalar regime of obstruction, extending from the everyday to the global, and resulting in acceptance of no progress in reaching climate change targets.
Mapping a carbon-free future
The Corporate Mapping Project, now half-way through its seven-year program, continues to 'map the power' of the fossil capital elite. An online, interactive tool developed in collaboration with the Public Accountability Initiative, is due to launch early in 2019.
In the next phase we turn our attention to alternatives to a carbon future, and a deepening climate crisis.
The burgeoning movement for change offers many ideas in this regard. These include campaigns for fossil fuel divestment and 'blockadia' – local social movement initiatives to keep fossil fuels in the ground. Other movements we are studying include the labour-centered just-transition initiatives, the promotion of principles for energy democracy and most broadly, climate justice.
The practical challenge is to articulate these progressive forces into a coherent framework that captures the popular imagination, combining a politics of resistance with an imaginary of 'societies beyond oil'.
Read more
Bill Carroll, "Canada's Carbon-Capital Elite: A Tangled Web of Corporate Power," Canadian Journal of Sociology 2017.
William K. Carroll and Shannon Daub "Corporate Power, fossil capital, climate crisis: introducing the Corporate Mapping Project," Studies in Political Economy – A Socialist Review 2018.
William Carroll, Nicholas Graham, Michael K. LangWilliam Carroll, Nicholas Graham, Michael K. Lang, Zoe Junker, Kevin D. McCartney "The Corporate Elite and the Architecture of Climate Change Denial: A Network Analysis of Carbon Capital's Reach into Civil Society," Canadian Review of Sociology/Revue canadienne de sociologie 2018.
Garry Gray and William D. Carroll "Mapping Corporate Influence and Institutional Corruption Inside Canadian Universities," Critical Criminology 2018.