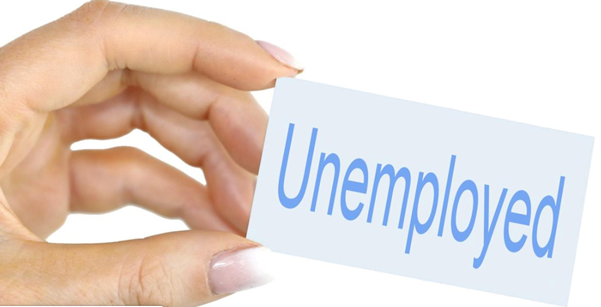 The six month period before she lost her job had been painful for Doris Richards (all names are pseudonyms). A lawyer who worked at a family-run firm, Doris was convinced that the owners were trying to elbow her out of their firm by making her working life miserable. When they finally did, Doris felt a sense of relief. She says, "One of the things I felt was, 'Oh good, I can go to [events my kids are involved in]…I have more time now. I don't feel pulled. I don't feel as though I'm being tortured at work anymore. And I felt I could give more to my kids."
This may seem like an unusual response to unemployment, especially given that Doris earned considerably more than her husband who is in the public sector.
In my recent article, I show how unemployment – whether they were fired, made redundant, or laid off – was a different experience for college-educated, professional, married heterosexual mothers than what prior theories of unemployment, often drawing largely from men's experiences, would indicate.
Losing a job is difficult, and painful for mothers in this study. Unemployed mothers in my study described losing their jobs by saying things such as, "Even if you're prepared [to lose your job], when they tell you, it's awful." But, like Doris above, this sense becomes less acute as mothers spend time at home.
American mothers confront ideologies of intensive motherhood, which places enormous emotional, energy, and time demands on them. At the same time, they also confront a policy environment that does not provide them with support to simultaneously manage caregiving with employment. They experience their unemployment in this context of being continually stretched with both paid and unpaid work.
As I show in my article, for the participants in this study, motherhood often serves to fulfil what Marie Jahoda calls the "latent functions" of employment. In her analysis, based on the classic study of the Austrian town of Marienthal, during the Great Depression, Jahoda explains that besides providing an income necessary for survival, employment can also mediate various elements of life: identity and status; a way to structure your time; sense of collective purpose; expansion of social contacts; and mandated regular activity.
When it comes to expansion of social contacts, unemployed mothers in this study often access this in the form of networks of other mothers. Darlene, a marketing professional with an MBA, was in her early 50s. She had been the primary earner in her family, earning about $200,000 a year compared to her husband's $50,000. Unemployed, Darlene spent more time volunteering in the Parent Teacher Organisation (lead primarily and most actively by mothers) at her teenage son's high school. In the second week of her unemployment, she helped with a fundraiser, which provided her with an important sense of belonging vis à vis the other mothers.
Darlene said, "a lot of these moms don't work. They didn't ask me 'What are you doing here at a Tuesday morning at 10 o'clock?" Instead of questioning her identity as a worker, these mothers bolstered her identity as a mother, "They're very welcoming…They were like 'Hey come on, we need your help!' I felt really happy about it, 'cause this is a taste of what it's to be a stay-at-home mom."
Of course, this access to other non-working mothers is facilitated by an upper-class context of intensive motherhood ideology, where mothers routinely participated in their children's schooling.
For a minority of mothers in this study though, motherhood did not fulfil any of these latent functions of employment. Candace, a lawyer in her early 60s, found that her unemployment rendered her without structure: "I think I'm so used to having a work structure that it was very hard to be unstructured." Candace linked this to depression: "A lot of times I was depressed…I would waste a lot of my day…It's been very hard when I didn't have a regular place to go to really motivate myself."
Husbands, too, encouraged unemployed mothers to embrace an identity vested in motherhood, to the point many husbands explained that unemployment could be a chance for wives to re-evaluate whether they want to enter the labor force again. Nicole and Daniel both have PhD degrees and work in the natural sciences. They also earned similarly until Nicole's unemployment. Although Nicole wants to get back into paid work, Daniel is less sure, saying, "I'm saying, basically, 'It's okay if you don't get a job. I just want you to be happy.'
But re-valuating mother's longer term labor force participation comes with its own challenges. About half the mothers in this study earned as much or more than their husbands (compared to approximately 25% of American wives who earn more than their husbands). When such a large chunk of the household income disappears, how do these couples think about money?
Gabrielle is a lawyer, whose husband did not complete college and now has his own contracting business which has been becoming lucrative. They had depended on Gabrielle's job for its income and benefit, especially health insurance. But once Gabrielle became unemployed, rather than emphasizing that she should find a new job (as happens in the case of unemployed men), she and her husband both focused on expanding his contracting business. Gabrielle explains that because she felt like she had let her job-search slip, she focused on her husband's "work and what he's doing."
This escalated tensions between the two of them. She says, "I start putting pressure…And he gets very defensive…It just blows out of proportion." These couples' actions during mothers' unemployment were often motivated by the understanding the women should be at the helm of unpaid work (even when they had earned far more than husbands) and men at the helm of paid work.
My study focuses on one group of women – college-educated, high-wage, married mothers – to illuminate their understudied unemployment experiences. This study explains how the mechanisms shaping marital conflict during mothers' unemployment appear to be different than those for unemployed men's families. Employment continues to be intertwined in distinctive ways to masculinity and femininity in the US.
It makes sense that unemployment too would have different meanings and result in different experiences for men and women.
Read more
Rao, Aliya Hamid. "From Professionals to Professional Mothers: How College-Educated Married Mothers Experiences Unemployment in the US. " in Work, Employment and Society 2019.
Image: Nick Youngson via Alpha Stock Images (CC BY-SA 3.0)