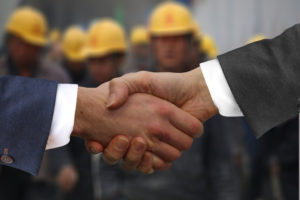 Employees in Europe have had the right to a voice in company decisions over jobs and working conditions for over 25 years. Since the introduction in 1989 of the Community Charter of the Fundamental Social Rights of Workers (the 'Social Charter'), successive pieces of EU legislation have given employees the right to be informed and consulted by their employer over a variety of issues relating to their work life.
These rights are typically exercised through forms of workplace employee representation – either trade unions or consultative committees (sometimes referred to as 'works councils'). However, despite the presence of a unified policy framework at the supra-national level, the prevalence of workplace employee representation varies greatly across the European Union (see below). Why is this?
Our recent research – based on data from over 25,000 workplaces across 31 EU Member States and candidate countries – shows that a combination of factors at national, sectoral and workplace level each help to explain why some employees have trade union or works council-type representation at their workplace and others do not.