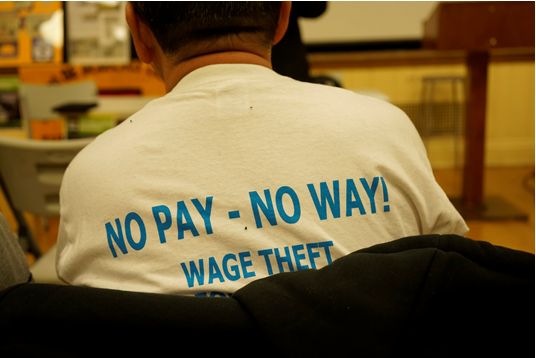 Organizing is hard. It is hard to organize workers to improve their working conditions and seek redress for workplace abuse. And it is especially hard to organize low-wage workers who inhabit the deregulated, fissured workplaces of the post-Fordist labor market.
The challenges of organizing low-wage workers are as much structural and institutional as they are tactical. Formal legal protections are only as good as the ability of workers to engage in individual and collective claims-making to pull the "fire alarm" of a wage theft claim, prompt an Occupational Safety and Health Administration(OSHA) investigation, or initiate a sexual harassment complaint, for example. Worker advocates have stepped in to help bridge that gap. Their work is more critical now than ever as union membership has plummeted and is nearly nonexistent in many of the jobs and industries that many vulnerable workers occupy.
To this end, worker centers and other alt-labor groups have developed creative mobilization strategies to support worker claims and build worker power in the low-wage labor market. Since 2008, we have engaged in research with low-wage workers who participated in the individual and collective claims making processes of two worker centers, one in Chicago and the other in the San Francisco Bay area, both serving low-wage, mainly immigrant worker constituency.
Continue Reading…