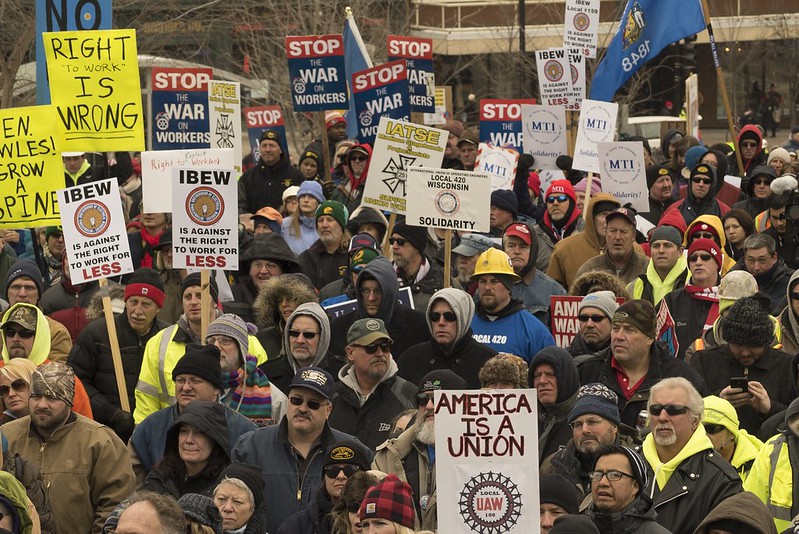 Right to Work laws were a centerpiece of the 1947 Taft-Hartley Act that curbed many of the victories won by labor unions in the previous two decades. These laws allow for a state to prohibit union membership or the contribution of union dues as a precondition for employment at a firm.
Proponents of Right to Work argue that it removes an unjust restriction placed on worker freedom, while opponents argue that it further fragments and undermines an already weak system of labor protection for ordinary workers.
Today, 27 states with about half the US population have enacted Right to Work laws. Scholars have described Right to Work laws as some of the most consequential antilabor provisions passed in the 20th century, and many local, regional, and national social movements have been motivated to act by the prospect of a state passing or repealing these laws, as one can see with the contentious political activity surrounding Wisconsin's passage of Right to Work in 2015 and Missouri's repeal in 2018.
Continue Reading…